Legal protection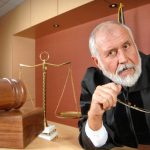 Legal coverage without the complexity.
Your peace of mind is our priority. Our model for legal coverage matches your needs to our services with total transparency. Once you sign up, you'll have an entire law firm on your side.
Access for all.
Legal issues can be costly. But we've leveled the playing field. Making access to trusted legal counsel possible for everyone is our mission.
Worry Less, Live More.
We believe that by educating, protecting, and serving our members, we can improve their lives dramatically. With a law firm by your side, you can walk through life knowing you are protected every step of the way.
A team of lawyers ready when you need them.
In a perfect world, you'd never need a lawyer. Reality is unpredictable. From sign-up to settlement, LegalShield makes it simple.
Become a Member.
Pick a plan for your family or your small business. You'll be connected with a local team of lawyers with extensive knowledge of regional laws and regulations. After you're signed up, download the app to communicate with your firm in just a few clicks.
Go About Your Day.
No one plans on legal trouble. But when life throws you a curveball, we can make sense of the legal complexities and help you come out on top. From estate planning and traffic violations to family law and civil litigation—no matter what trouble you run into, give your team a call. Your representative will be in touch within hours.
Huddle With Your Lawyer.
Now it's time to strategize. Your lawyer will review your case and discuss your options with you. It could be as simple as reviewing a document, writing a demand letter, or making a phone call on your behalf. Should the issue lead to some time in court—whether as a defendant or a plaintiff—you get at least 25% off your lawyer's hourly rates, even if the issue started before you were a member. At the end of it all, you can breathe easy. The biggest benefit of LegalShield is knowing you have a legal team on your side. Worry less. Live more. We've got you covered.
Our Basic Legal Plan
Coverage for you, your spouse/partner and dependent children
Advice on unlimited personal
Letters/Phone Calls on Your Behalf
Legal Document Review
Standard Will Preparation
24/7 Emergency Assistance
Trial Defense Services
** Specific exclusions may apply. See plan contract in checkout for complete terms, coverage, amounts, availability, conditions and exclusions.