Plan Selection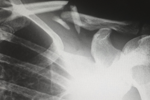 At short-term-benefits.com several programs are offered to the federal employee. Our supplemental payroll deductible plans range from pet coverage, short-term disability, and legal plans. This is a broad range of coverage options.
We encourage federal employees to carefully consider there needs and make their choices. The options are available to full-time, part-time, temporary, and retired employees. The broad range of options allow you to pick the products needed.
The option of disability coverage is important when funds are not accessible in the event of an on or off the job injury.
If you love your pets, an option is available. Consider all the pets in your home for one low payment, which is payroll deductible.
No one ever expects to need legal representation. When legal representation is needed, it is expected to be quality representation and acceptable to the individual. A legal plan also covers wills, power of attorneys, traffic citations, and a number of other items.
We have a saying and it goes like this "It is better to HAVE a plan and NOT need it than to NEED it and NOT have it!"