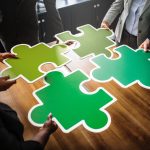 Short-Term-Benefits.com is part of Apex Insurance Group. The website was initially established in 2015, this website allows federal employees and contracted agents of Apex Insurance Group an easy way to provide a method to enroll for coverage various type of insurance products..
Products provided are either guaranteed issue or issued through a special basis. These products, in some cases, are specially created for the federal employee.
As Short-Term-Benefits and Apex Insurance Group finds new products available for federal employees we will work to make them accessible to users on-line.