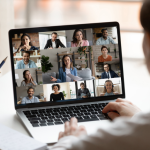 Federal employees are offered a great set of benefits. Really, federal employees have some of the best benefits available for the working American. The benefits range from group life for the employee and the family. health insurance, pension plan, 401k like benefit, and Worker's Compensation.
With all these benefits one might wonder what is missing. As with any organization, no set of benefits cover all situations.
short-term-benefits.com offers supplemental benefits which are designed to fill the holes, not offered by the Office of Personal Management.
Consider the disability programs. In the event of an injury or illness a monthly payment can be received for a predetermined period of time and amount. We offer short-term disability options.